Event :: 2022 MAC ASHI Fall Technical Seminar
Title
2022 MAC ASHI Fall Technical Seminar
Summary
- Plumbing, Heating and Cooling by Kenny Hart
- Chimney Check-up by Christina El-Hage
Description

MAC-ASHI Fall Technical Seminar
Saturday November 5th, 2022
Rockville Senior Center
1150 Carnation Drive
Rockville, Maryland
Featuring
Kenny Hart :: The Plumbing and HVAC Guy
and
Christina El-Hage of Priddy Clean
Schedule
| | | | |
| --- | --- | --- | --- |
| 8:00 AM | - |  8:30 AM |   Breakfast   |
| 8:30 AM | - |  8:35 AM |   Sign in |
| 8:35 AM | - |  9:50 AM  |   Plumbing |
| 9:50 AM  | - |  10:05AM |   Break |
| 10:05AM | - |  11:20AM |   Water Heaters |
| 11:20AM | - |  12:20PM |   Lunch |
| 12:20PM | - |  1:35 PM |   Air Conditioners & Heat Pumps |
| 1:35 PM | - |  1:45 PM |   Break |
| 1:45 PM | - |  3:00PM |   Furnaces |
| 3:00 PM | - |  3:10 PM |   Break |
| 3:10 PM | - |  4:25 PM |   Fireplaces & Chimneys |
| 4:25 PM | - |  4:30 PM |   Sign Out |
Eastern Time Zone
Registration Fees
| | | |
| --- | --- | --- |
| | | |
| MAC ASHI Members: |   $175.00 | |
| Guests: |   $199.00   | |
| | | |

Register Early :: Seating is Limited
Eight (8) Maryland CPCs approved
Eight (8) ASHI CEs pending
Many states do not preapprove CEs, rather they accept ASHI® CEs
It is our understanding that VA, PA, WV, and DE accept ASHI® CEs
You are responsible for verifying that your state accepts ASHI® CEs
---
---
3-Hours-The Plumbing and HVAC Guy on Plumbing
This session includes hands-on items
During this presentation Kenny Hart will examine some of the piping materials seen by home inspectors in the field and he'll do it from a plumber's point of view. He will discuss how the material is installed, some common installation mistakes and failures, and speak on issues that a tradesperson might be more familiar with, than home inspectors.
The final part of the session will focus on water heaters. Storage tank and tankless water heaters are both covered. Recent changes in water heaters are reviewed. Kenny will wrap the water heater portion with a review of what inspectors should see when they inspect the TPR valve and common, sometimes dangerous, installation mistakes.
75 minutes   Plumbing    
Old and new materials
Supply Plumbing Issues
Drain, Waste and Vent Issues
75 minutes    Water Heaters
Storage tank water heaters
Tankless water heaters
Temperature Pressure Relief valves
3-Hours the Plumbing and HVAC Guy on HVAC 
This session includes hands-on items. 
During this presentation, Kenny Hart will begin with a review of the basic refrigeration cycle and how refrigerant regulations and other changes could impact your client. He will also review the most common defects he sees in the field with both cooling only systems and heat pumps.
The final portion of the session covers gas and oil furnaces. How they work and how they fail are both reviewed. Tricks of the trade are discussed as well.
75 minutes AC and Heat Pumps
Refrigeration basics
Refrigerant changes and your client
Old and new equipment
75 minutes Furnaces
Gas Furnaces
Oil Furnaces
Christina El-Hage on Chimney Check Up
An Overview of visual components that are accessible during a home Inspection and the related methods of construction and materials used in the chimney
75 minutes Chimney and Fireplaces
IRC Code 
Most Common Visual Issues
Different Types of Chimneys
Q & A - Most Common Issues Found
Start Date And Time
11/05/2022 08:00 am
End Date And Time
11/05/2022 04:30 pm
Location
1150 Carnation Dr. Rockville MD
Details
Kenny Hart… The Plumbing and HVAC Guy
A second-generation Master Plumber and HVAC Contractor, Kenny Hart has nearly fifty-years of experience in the mechanical fields. He earned his master's license in plumbing, HVAC and gas-fitting in 1982. He is a Virginia licensed home inspector and teaches pre-license courses to those seeking a Virginia home inspector's license. He works as a substitute plumbing and HVAC instructor for the trade organization Associated Builders and Contractors and was the HVAC II instructor for their Hampton Roads branch for 3 years. Kenny has served on several ASHI Committees including one year as the Chair of the Technical Committee. Kenny is a contributing editor to the ASHI@Home series and has authored and contributed to technical articles for major magazines including Journal of Light Construction and Popular Mechanics.
To follow Kenny, go to www.facebook.com/plumbingandhvacguy
Christina El-Hage is the Vice President of Sales at Priddy Chimney Sweeps, a local family-owned sweep and masonry business based in Beltsville, Maryland.  Christina has been with the company for over eighteen years, starting out as an office manager.  From this role her responsibilities grew, as did her industry knowledge:  she was one of the industry's first certified female sweeps, earning her certification from the Chimney Safety Institute of America in 2007. 
With a family background in masonry and construction, the job was a natural fit.  Christina's grandfather was a mason based in Rochester, New York, in whose firm, now known as Taylor Builders, Christina worked summers.  It was here where she learned about masonry and construction best practices.  She uses this experience today to help solve complex venting, water and masonry issues for residential as well as commercial customers. 
Christina's true passion is interior design, and she enjoys helping Priddy's customers and architect partners realize their room concepts, both with and without fireplaces.  In her off-hours, she spends time at Bethany beach with family or exploring other parts of Maryland's Eastern Shore.  She has a daughter, Paris, and currently lives in Silver Spring, Maryland.
Optional Alternative Opportunity
Our Sister Chapter is Holding its Seminar in October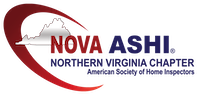 NOVA ASHI FALL SEMINAR
LIVE - in person or online
Thursday October 27, 2022
9:00 AM - 5:00 PM